A complete rebranding for Le Porcellane Firenze 1948, a historic Florentine company that for over 70 years has been creating unique products, both lighting and furnishing accessories.
The new Brand Identity, declined online and offline by our branding agency, now reflects the positioning of the brand thanks to a restyling of the logo which has seen a light change of the lettering and the creation of a new symbol, inspired by one of the graphic motifs found on the floor of the Baptistery of Florence. This choice celebrates the company's link to the territory and it is a synonym of its growth and the evolution over the years, as like as the most important Florentine artists who have been baptized there.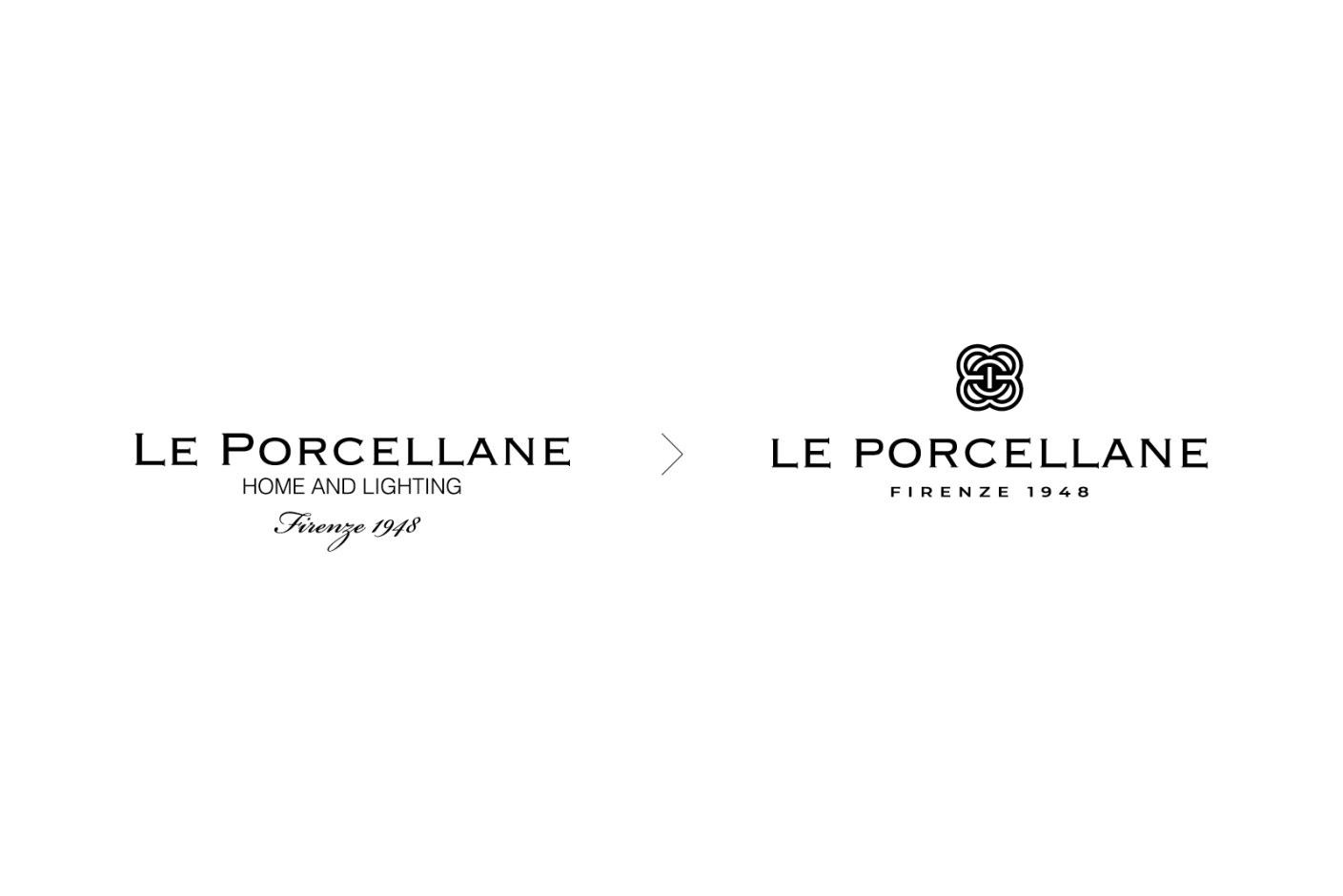 Details make the difference. From the choice of pastel color, elegant and refined, to the choice of paper, Fedrigoni Old Mill Premium White, selected for its precious and natural hand and its eco-sustainability, thanks to FSC certification. Even the finishing touches play a fundamental role with the choice of matching the cards of the business cards and having a cut of the cut in the same hot foil as the logo.
As part of the rebranding process, on the occasion of Euroluce 2019, we presented the Visual Book 2019 in which the numerous collections of the brand are presented in a completely new style. We have chosen to realize a virtual set for each collection thinking about shapes, colors and lights that enhance every product with a fresh and contemporary style.
A new website for strengthening the Brand awareness and, at the same time, offering an efficient work tool for retailers, agents and interior designer.
Designed and implemented responsive to allow the Brand to offer a browsing experience optimized for any device, the website is able to allow the user to browse a catalog with a considerable number of articles in an intuitive and fast way thanks to a careful study of the UX.
From today Le Porcellane Firenze 1948 is digital oriented.