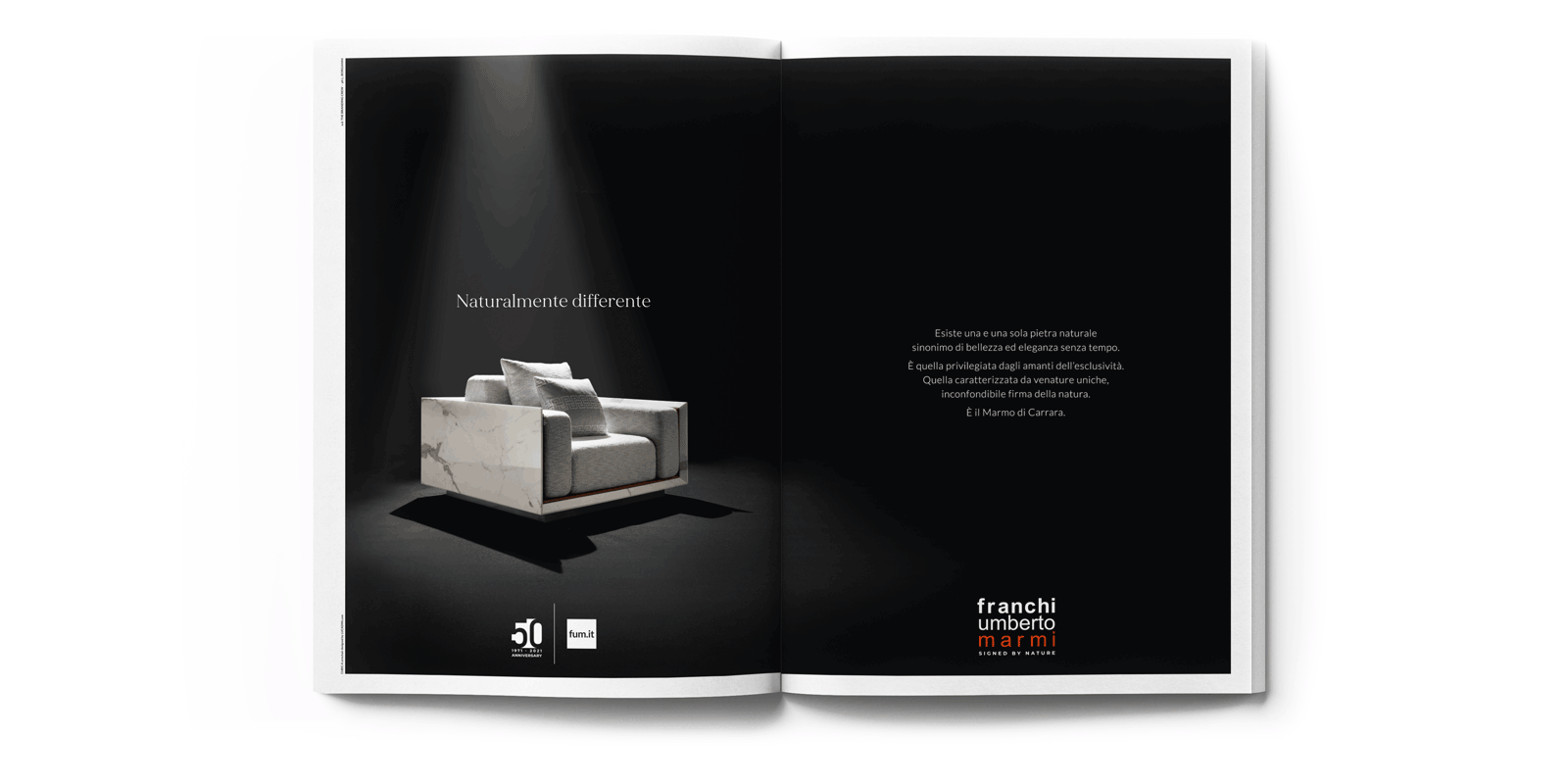 We have revolutionized the classic institutional campaign crossing the thin border that distinguishes it from that of product. In this new advertising page designed by our marketing agency for Franchi Umberto Marmi, a leading company in the stone sector, we chose to photograph one of the furnishing accessories of the Home Design division to convey a message: there is one and only one natural stone obviously different from the others by nature, the Carrara marble.
It was a challenge to enclose in 40 pages over 50 years of history of a company dedicated to beauty now listed on the AIM market of Borsa Italiana. Ample space to the images that describe, more than the texts, the Franchi Umberto Marmi and his philosophy, including attention to the environment. An attention that we wanted to emphasize through the choice of particular FSC certified Fedrigoni papers and an exclusive paper cover solution.
A catalogue that tells the Home Design division of Franchi Umberto Marmi where Carrara marble is reinterpreted through the contemporary language of design. Also in this case we chose FSC certified Fedrigoni papers for both the interior and the cover for a company that has always been virtuous and sustainable. The special binding technique allows you to browse the pages of the catalog and be able to admire the images seamlessly.