We wanted to give an innovative touch to a logo that since 1828 is constantly evolving as the Company it represents. A metallic color to give style and elegance and a re-evaluation of the spaces for a new balance with the aim of increasing the communicative power of the Brand without losing recognition. To reinforce this new image we have created a new payoff that wants to highlight three fundamental values: the Italian character, the historicity and the exclusivity of the products.
A new catalog for Bespoke Kitchens, one of the line of this leading company in the production of unique and exclusive kitchens, synonymous with elegance and functionality. From the choice of the products to the layout, our branding agency has taken care of every single detail of this communication tool, aligning it with the new image of the Brand and completely deviating from the previous version.
For the design of the De Manincor stand at Eurocucina 2018 we studied a perfect mix&match in which the creativity of Luca Dini met the foresight of De Manincor, giving life to a unique and revolutionary product. The nautical world has so contaminated by the one of professional kitchens in a result beyond all expectations. Black walls and minimal settings to have all eyes focused on it.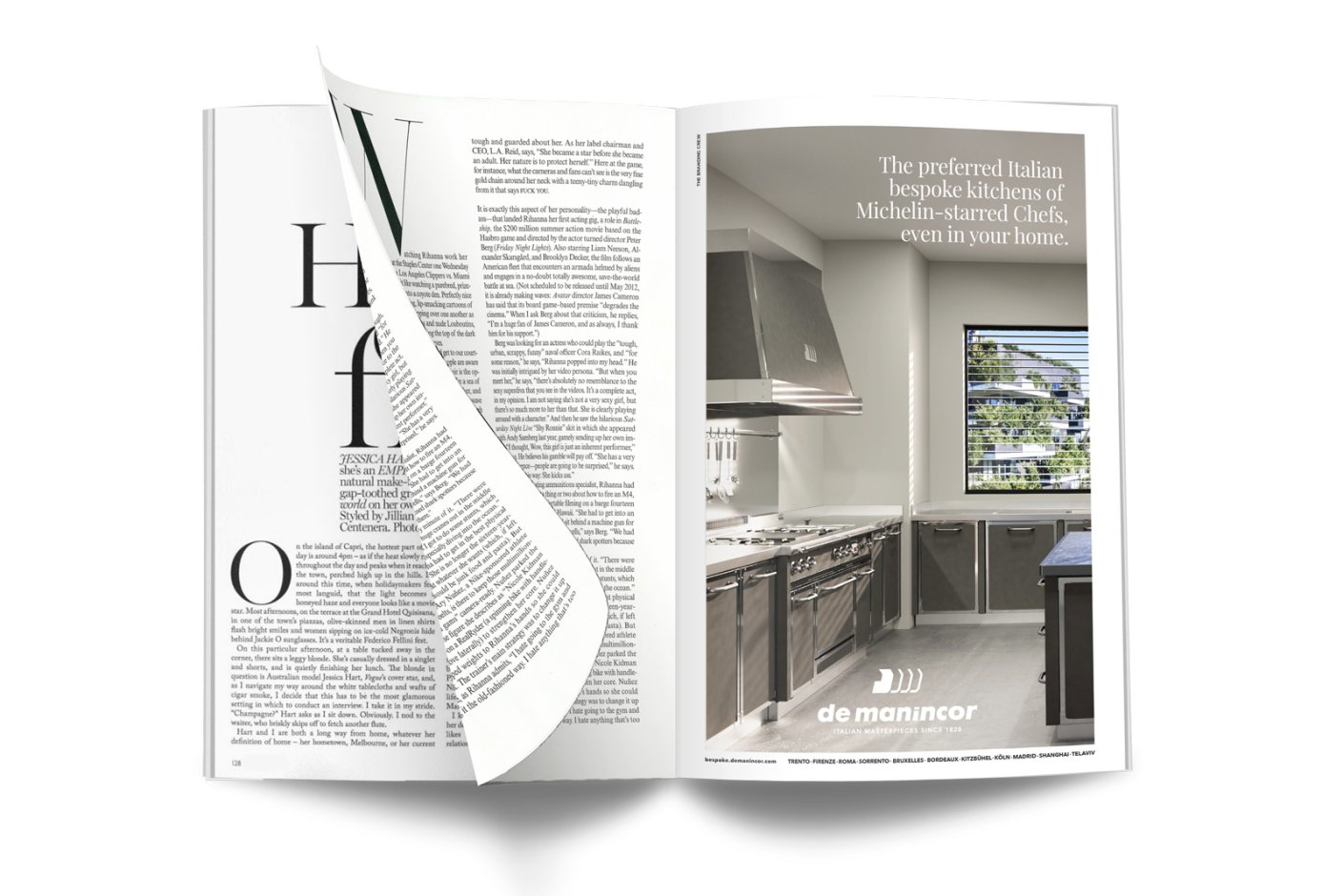 With this new campaign for the Bespoke Kitchens line, we have fulfilled the customer's desire to communicate not only the elegance, but also the functionality and performance of unique kitchens. Even at home you can have a DeManincor kitchen with high performance, just like those used by the greatest Chefs.
DeManincor wanted to tell his idea of exclusivity also online with a new website for the division Bespoke Kitchens. The interface has been designed in an innovative way, while the layout is refined and elegant in its simplicity. The aesthetic, in line with the new image of the brand, is therefore perfectly combined with the functionality in a site that is not just a showcase, but also an effective b2b tool for architects and designers and that represents the key element of a positioning that makes digital channels a new and important strategic leverage.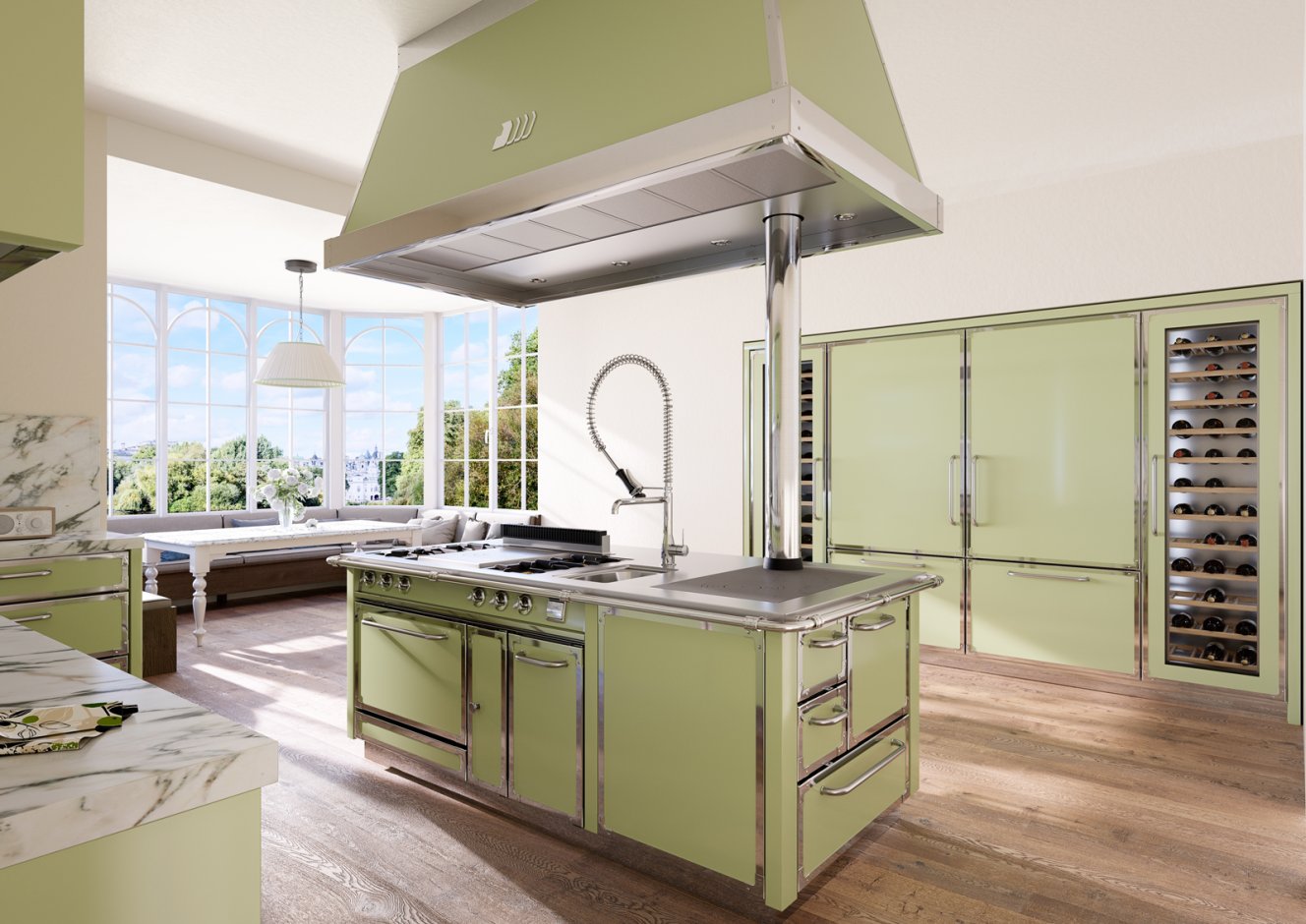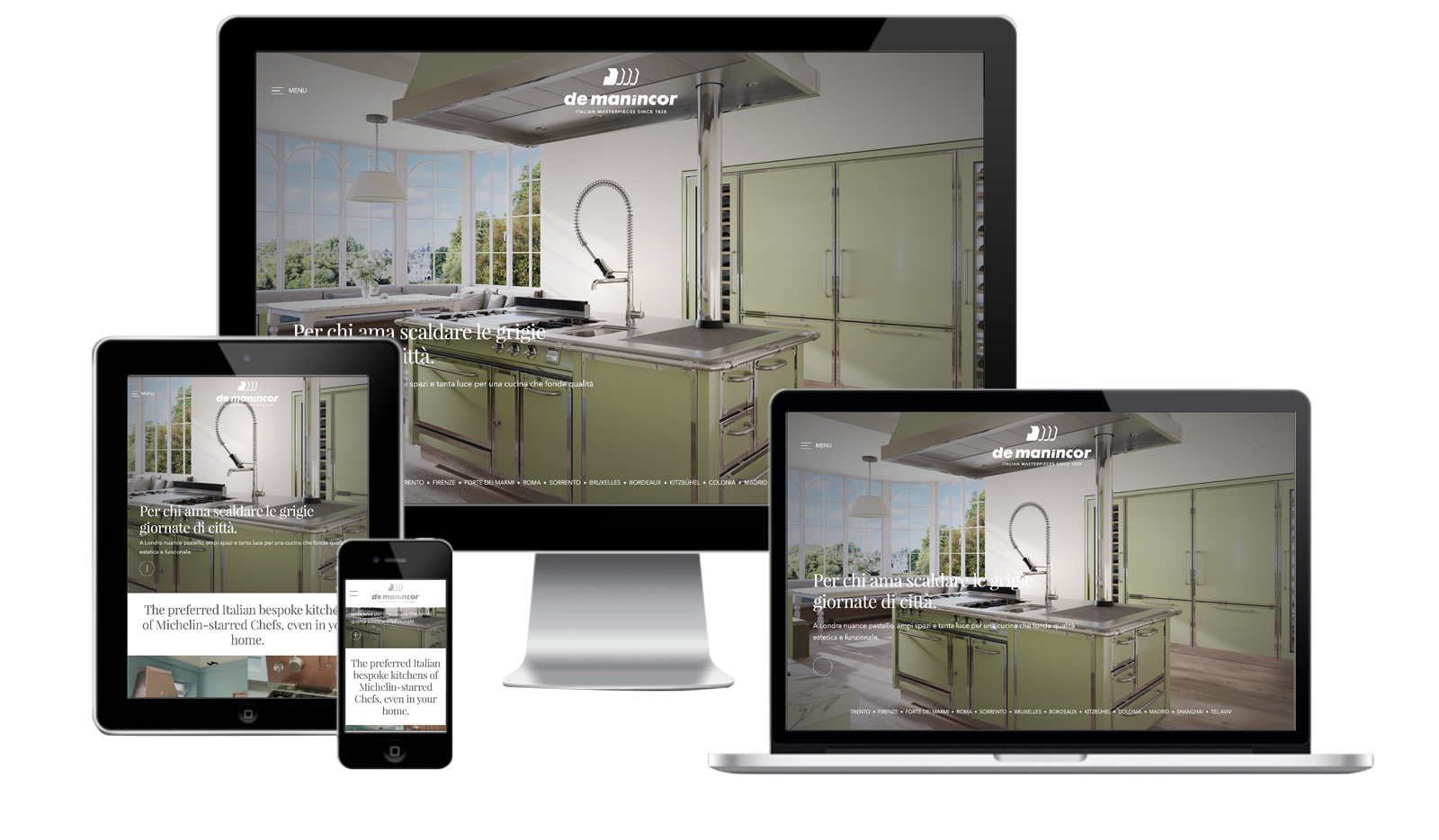 After a careful analysis, the social channels of the Bespoke Kitchens and Professional divisions have also undergone a profound restyling to provide a true immersive experience in the DeManincor world. This aims not only to gain followers but also to build a strong brand reputation and lead generation by establishing a deep connection with its users. The new Instagram feed reflects a new editorial plan specifically designed to achieve these objectives, including targeted social advertising campaigns.