An important rebranding operation for the hotel chain of the Alpitour Group. What used to be Lifestyle voihotels today is VRetreats. A new name that immediately recalls the collection of exclusive residences in some of the most evocative destinations in Italy. In addition to the logo we also thought of a payoff to tell the best authentic Italian lifestyle that you can live in these oasis of peace.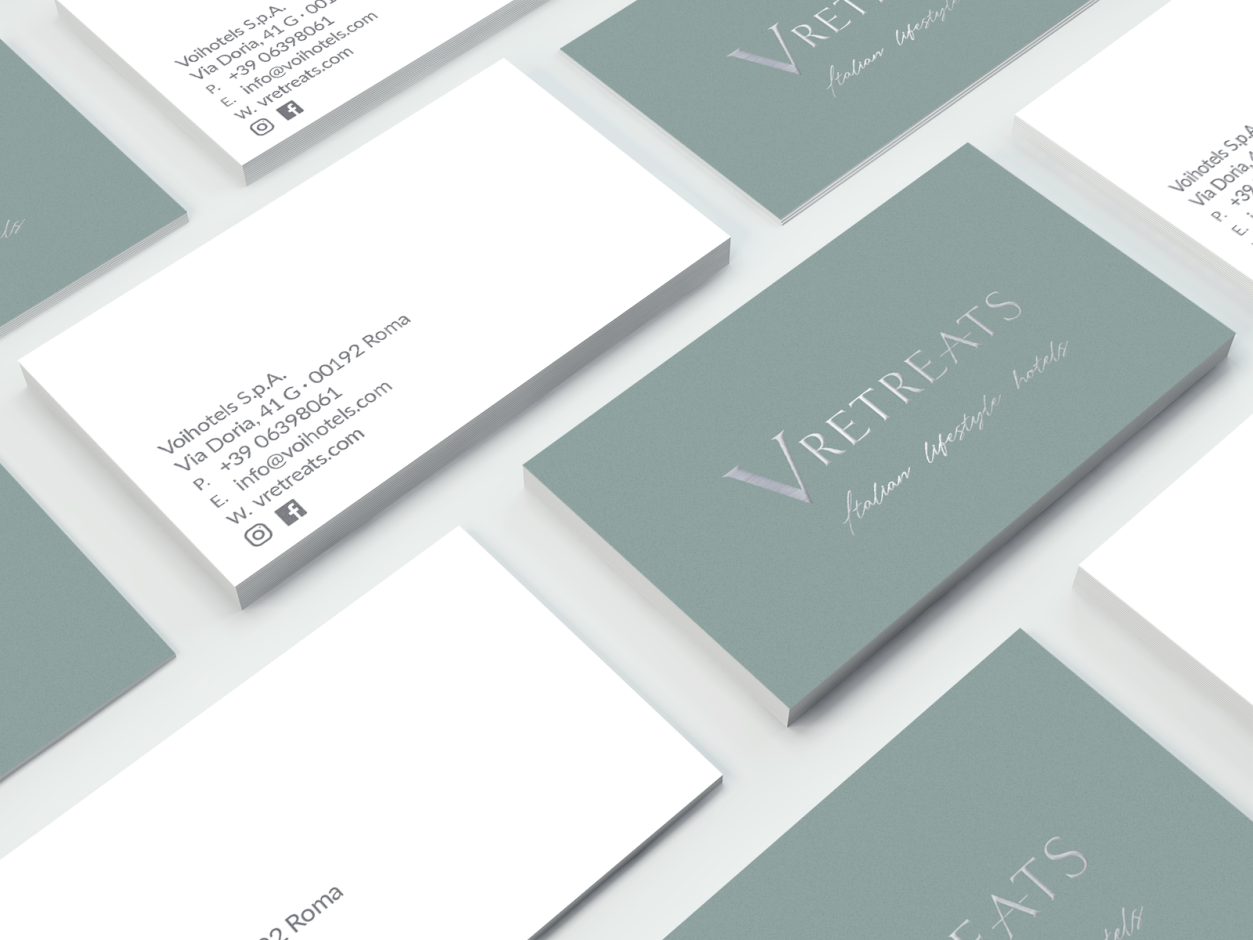 We chose a palette color characterized by a particular pastel color and selected a Fedrigoni paper certified FSC by the precious and natural hand. The silver hot foil embellishes a coordinated image consistent with the message of exclusivity that the brand wants to convey.
Part of the VRetreats collection is also Ca' di Dio, the new 5 stars in Venice unique in its position and structure, protagonist of an exclusive restoration project by Patricia Urquiola.
As for the other hotels, an exclusive texture was designed that recalls the uniqueness of the individual destinations and was used to define the various communication tools of the structure.
The intervention of our branding agency also included naming, logo design and definition of the coordinated image for the restaurant in Ca' di Dio. The name VERO contains a whole philosophy made of flavors, typical and genuine ingredients, distinctive elements typical of the territory. VERO is also the acronym of Venetian Roots, or those Venetian roots that we can find both in every design element and in every dish.
Like the ingredients, the coordinated image follows the rhythm of the seasons. In winter we have as a background the colorful illustration chosen for the interior ceiling of the restaurant that, in summer, turns into an elegant black and white embellished with the same hot bronze foil.