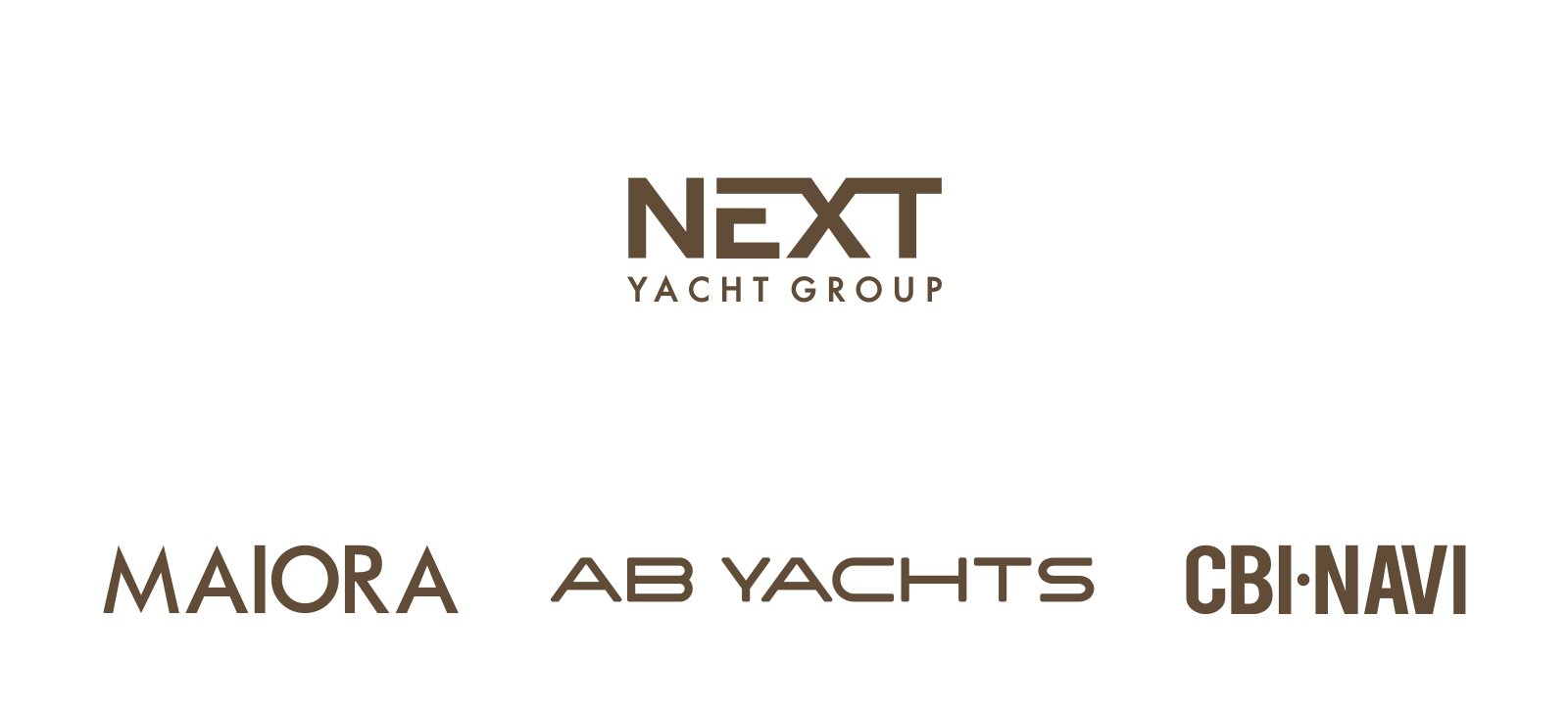 NEXT Yacht Group is born. A new name designed for those who can look to the future without fear of looking back. A name that emphasizes the progress and innovation of the three historic brands that are part of it: Maiora, AB Yachts and CBI Navi. The logos have been the subject of a careful restyling and for all three was designed a new payoff that, unlike the previous descriptor, tells the brand and its philosophy.
In addition to the new name, our Agency also focused on defining the Group's new brand identity. We have deliberately combined a primary color and a secondary color particular, along with a platinum foil, to get out of the stereotype of blue and its shades today predominant in the world of boating. All for a unique and recognizable image among all the others.
A new advertising campaign for Maiora. A corporate campaign where it is not the product that is the protagonist, but the brand. The specially designed visual reflects the uniqueness of each yacht made in the image and likeness of its owner. All told with the elegant and timeless style of illustration.
AB Yachts is the only and only choice for sizes, volumes, philosophies and styles to experience the sea in an exclusive way. For such a powerful brand we could not think of a site with high performance, impact, fast and intuitive.
Particular attention was given to the section dedicated to the range in which you can navigate, from any device, the different possible configurations. Even the fleet is presented as an evocative set of images that tells these boats from the strong sporting connotation.
One fil-rouge: pure adrenaline.