"Place of Charme, the exclusive brand of So.Ges Group SpA that brings together a refined selection of 7 charming locations to stay, turned to us to create a new image consistent with its positioning. We thus implemented a true renewal of the brand identity to change the corporate perception.
The starting point was the definition of a strategy, followed by the creation of a new logo and respective logotype to emphasize both elegance and stability. We also crafted a new payoff - Authentic italian welcome - to highlight the aspect of unmistakable Italian hospitality and a refined and exclusive coordinated image through the careful selection of colors, fonts, and materials capable of reflecting the allure of the brand.
Not only did we undergo a profound rebranding of the corporate image, but we also designed logos for each of the seven Hotel & Resort locations, amplifying their inherent authenticity and beauty."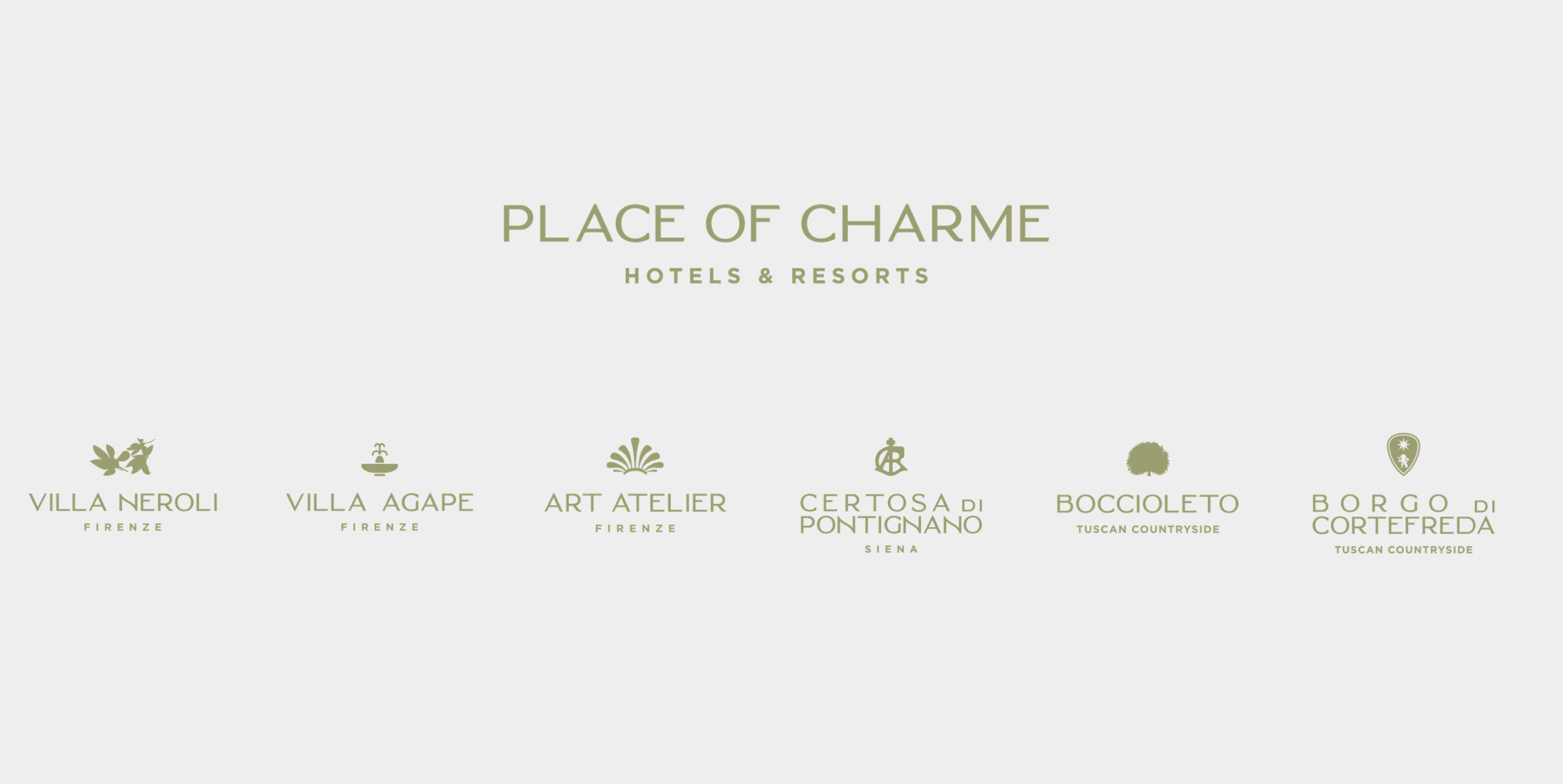 An authentic web experience dedicated to genuine Italian hospitality. The goal was to recreate online the welcoming atmosphere of Place of Charme establishments. With a refined and intuitive design, exploring accommodation options becomes a seamless and engaging experience. Each page has been carefully crafted to capture the unique atmosphere of each property: large images and emotive text invite the user to immerse themselves in the world of Place of Charme.
The site is optimized to ensure seamless usability on any device, providing a continuous user experience on both desktop and mobile devices. The intuitive user interface allows effortless navigation, clearly presenting key information for each property.
The new Place of Charme website is much more than just an online showcase. It is an example of how technology and aesthetics converge, offering a digital experience that matches the authenticity of Italian hospitality.