The goal for Toscana Resort Castelfalfi's online marketing was ambitious: to communicate the project's new standing, now geared towards a sophisticated and affluent international clientele.
Our social media agency has elevated our data-driven approach to be rigorously state-of-the-art, so much so that we can say that every decision we have made for the brand's social media communication has always originated from numbers, data, and objective information. This methodological choice then took the form of careful initial competitive and strategic analysis, which in turn gave rise to a new, high-profile brand image. All subsequent actions were derived from this – from monthly PEDs to ad campaigns – and always as the result of data-driven choices implemented in continuous communication with the client.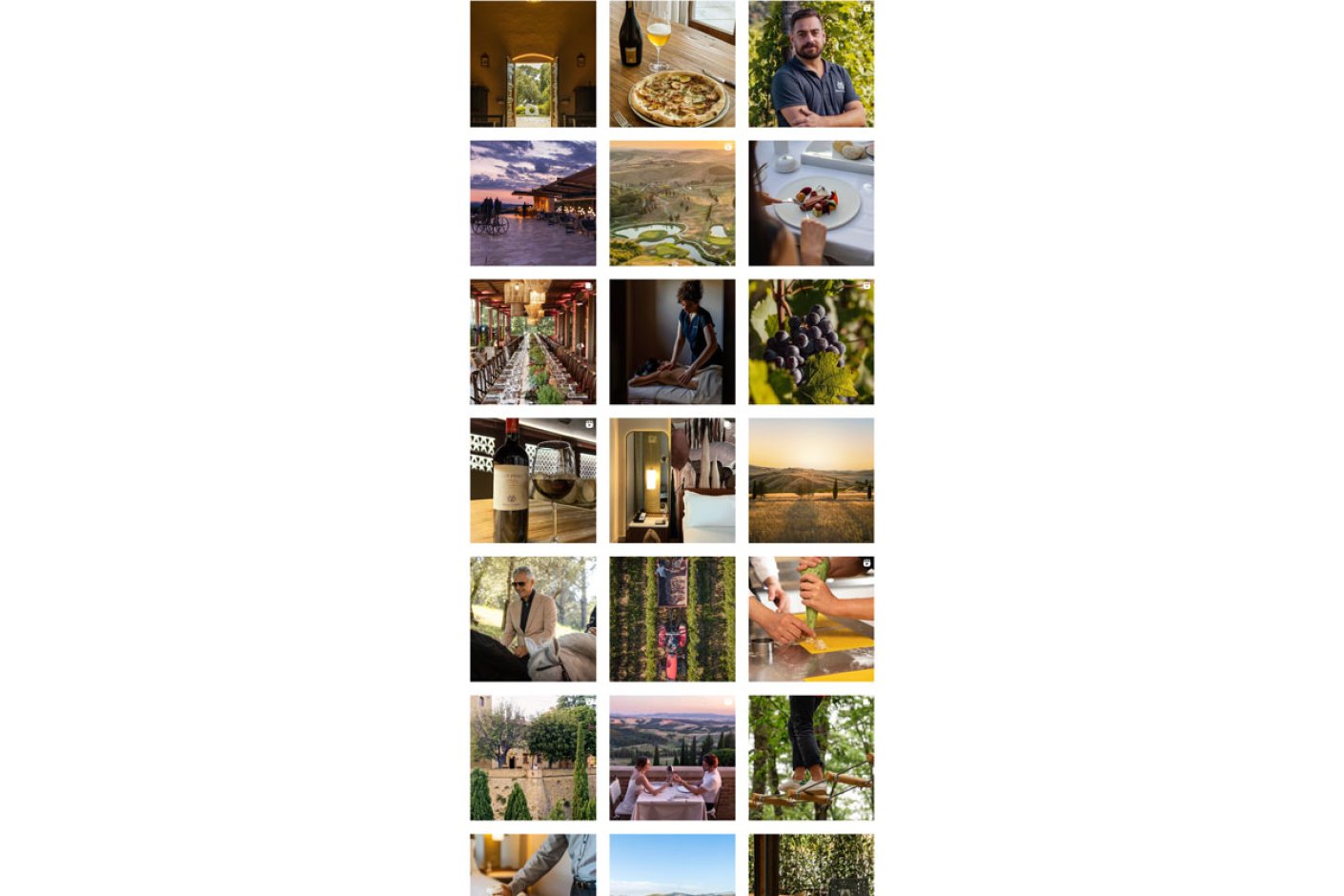 The strategic framework's most impactful expression is undoubtedly the content created to make it all possible: photos and videos produced with the utmost care, as an excellent starting point for high-impact posts, reels, and carousels.
Every month we organize on-site photo shoots where, together with the client, we ensure the creation of material is always arranged and shot with the unique features of social media in mind. Before each photo shoot, a meeting with the client defines topics and themes to remain in line with the company's strategic priorities. After each photo shoot, photos and videos are carefully edited and used to curate every aspect of a feed design worthy of Toscana Resort Castelfalfi's new standing.