A man and his reflection on life. A single perspective. A parallel between a walk first in the center of Florence, then in the middle of nature and the processing phases that have characterized the world of Roberto Giovannini 1958 for over 60 years. An almost imperceptible music accompanies the thoughts of a man who has always harmoniously combined the beauty of art and his work, translating them into a hymn to life.
This outstanding name in the production of classic style furnishings decided to put itself in the hands of our branding agency in order to embark on a journey of brand valorization with the aim of consolidating the perceived positioning as a luxury Brand.

Fil Rouge is the new collection designed by Roberto Giovannini 1958 presented as a world preview at Salone del Mobile in Milan. For the occasion we have created a new catalog to represent the new and extraordinary ambienti d'autore. From the choice of red for the cover, to the artistic direction of the photo shoot to the layout, we have taken care of every single detail, thus enhancing the entire collection.
For Roberto Giovannini, we have been conceived and realized an advertising campaign capable to express not only the quality of the relationship between shapes and materials, but also the brand's unmistakable style where craftsmanship, passion and creativity are intertwined. A single shot that contains the soul of this brand known all over the world for its high range of finishes, fabrics and colors reinterpreted in a contemporary, Provençal or classic way.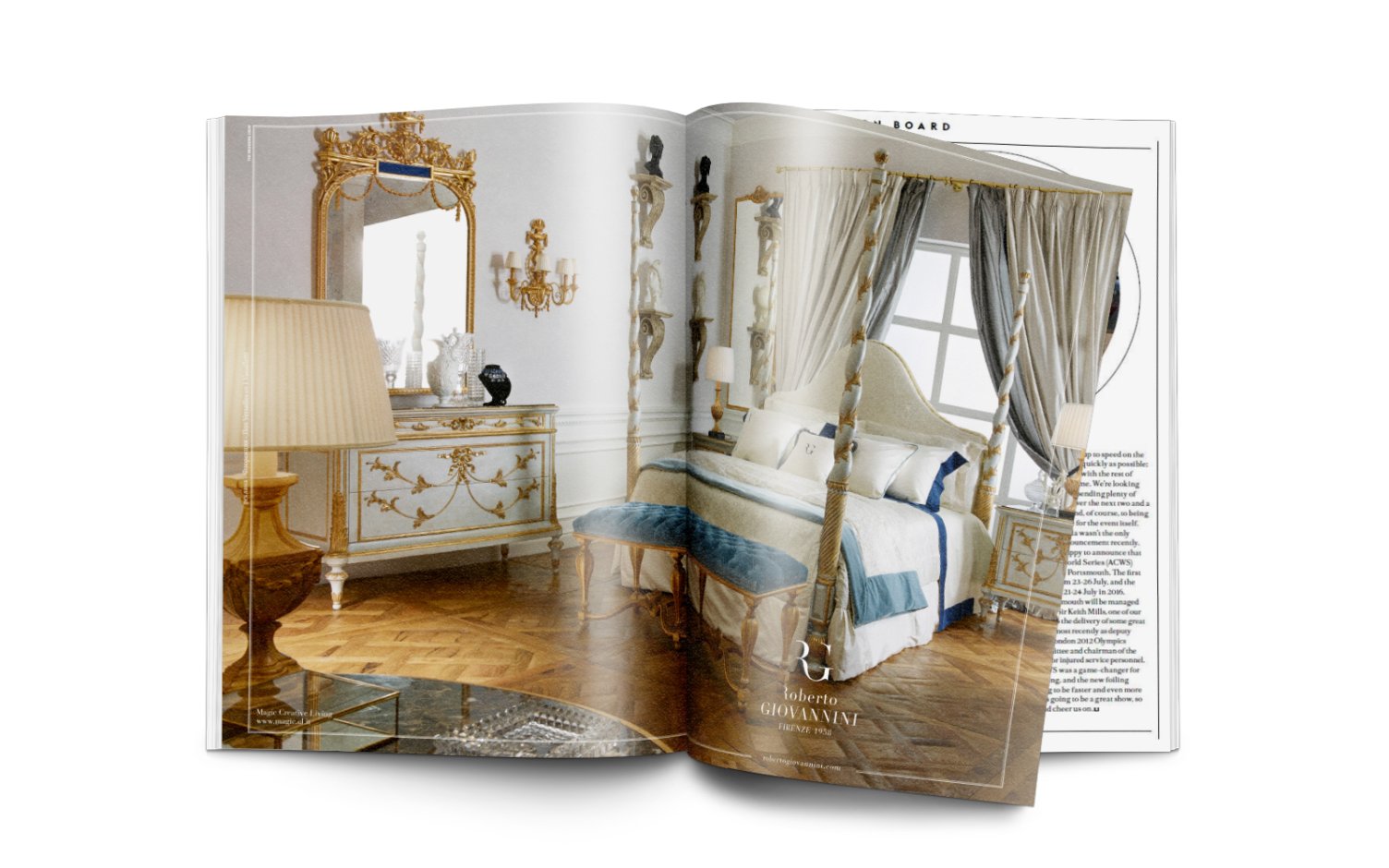 Today this sector's main communication tool still remains the catalogue which we devised, starting with the choice of ambients, handling the artistic direction of the photo shoot right up to the layout and, in particular, defining the style codes introduced to the new visual identity manual.
The catalogue was flanked by a new responsive website for communication activities which makes it possible to rapidly access a very wide choice of products and customizations thanks to the new features created ad hoc for the Client.